The Herb Shop offers herbal products, dried flowers, floral designs, soaps, garden books, candles, herb plants, statuary, supplies for designers and many items for the garden.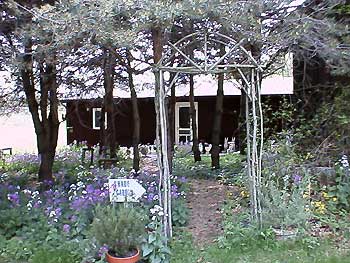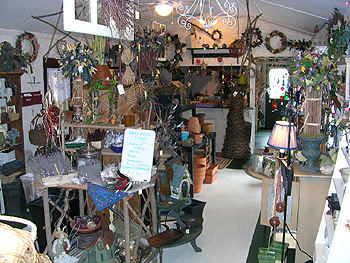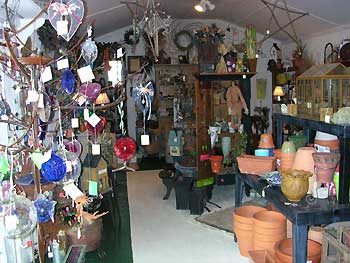 Gift Certificates available
Special Orders
We always try to have a variety of arrangements in stock. But if you do not see what exactly fits your need, let us make something to your own specifications. We also will refresh an arrangement that you already have in your house but has seen better days.
Arrangements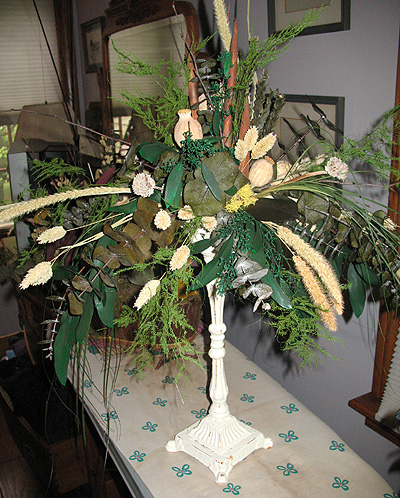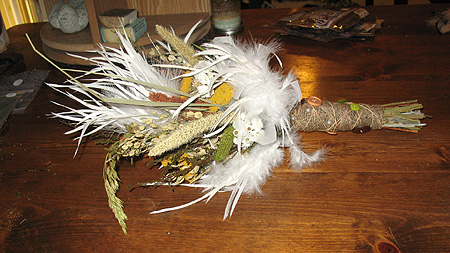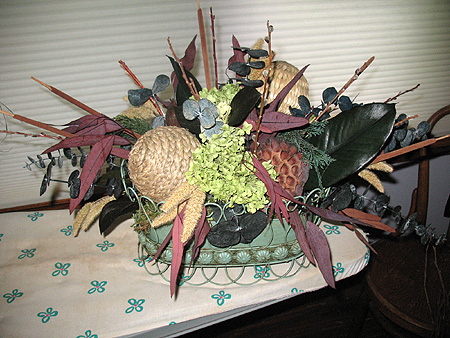 Hand Crafted Items
In the herb shop we now carry one of a kind clay items. These are all hand crafted here at the farm. I hope you will enjoy these new items as much as I have enjoyed making them.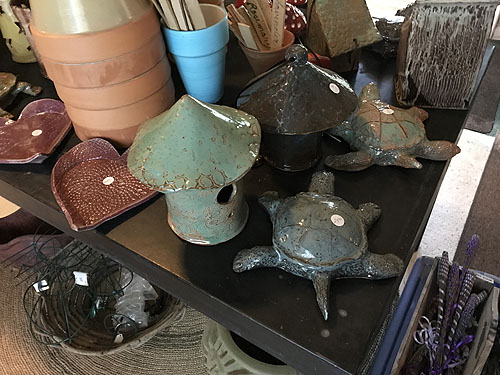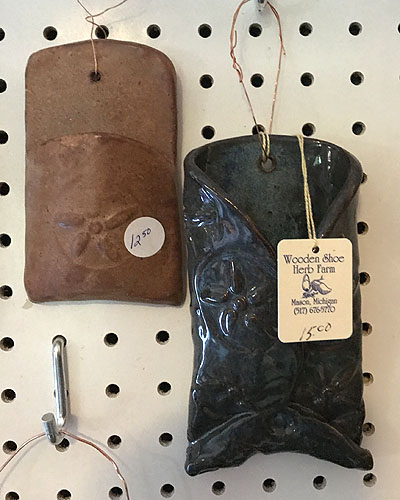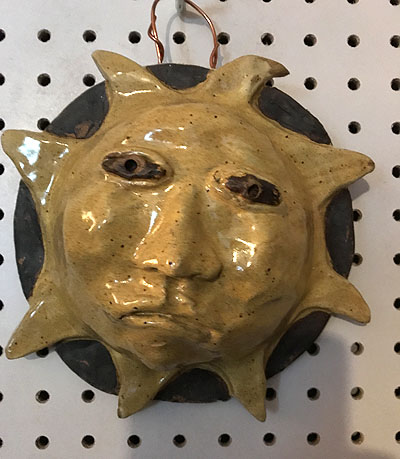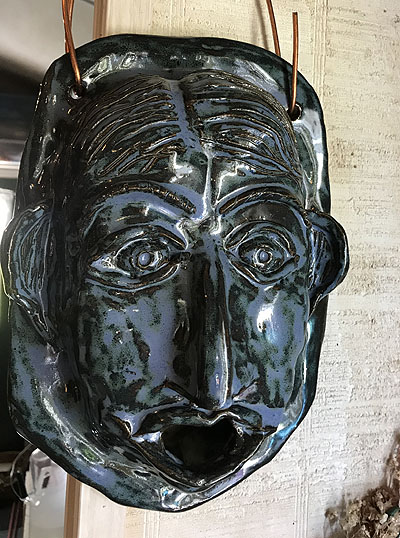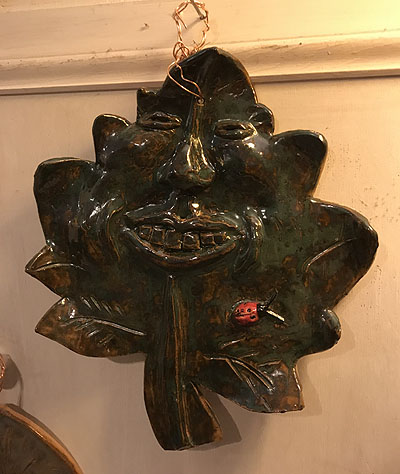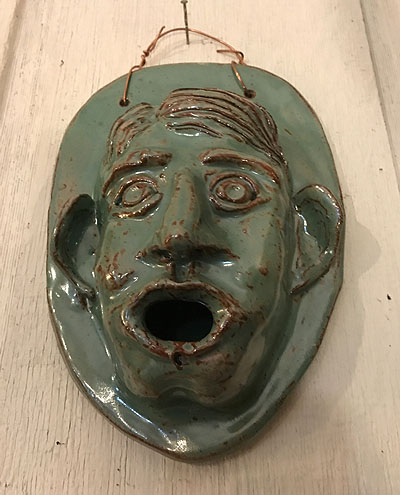 Goodbye to Romeo
Several winters ago we lost the last of our hand-raised peacocks - Romeo
We will miss our beautiful pet. Just to remind you how beautiful he was - the following is a picture of Romeo as a full grown peacock. He was really popular with all the customers in the shop as he perched by the sliding glass door so that he could see all the people. The children especially loved Romeo. Bye, Romie - we miss you.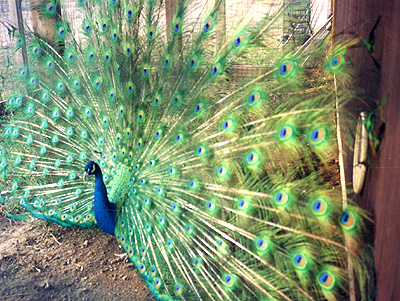 return to top
home | upcoming events | classes | farmers' markets | plants | gardens
gift shop | visit or contact us